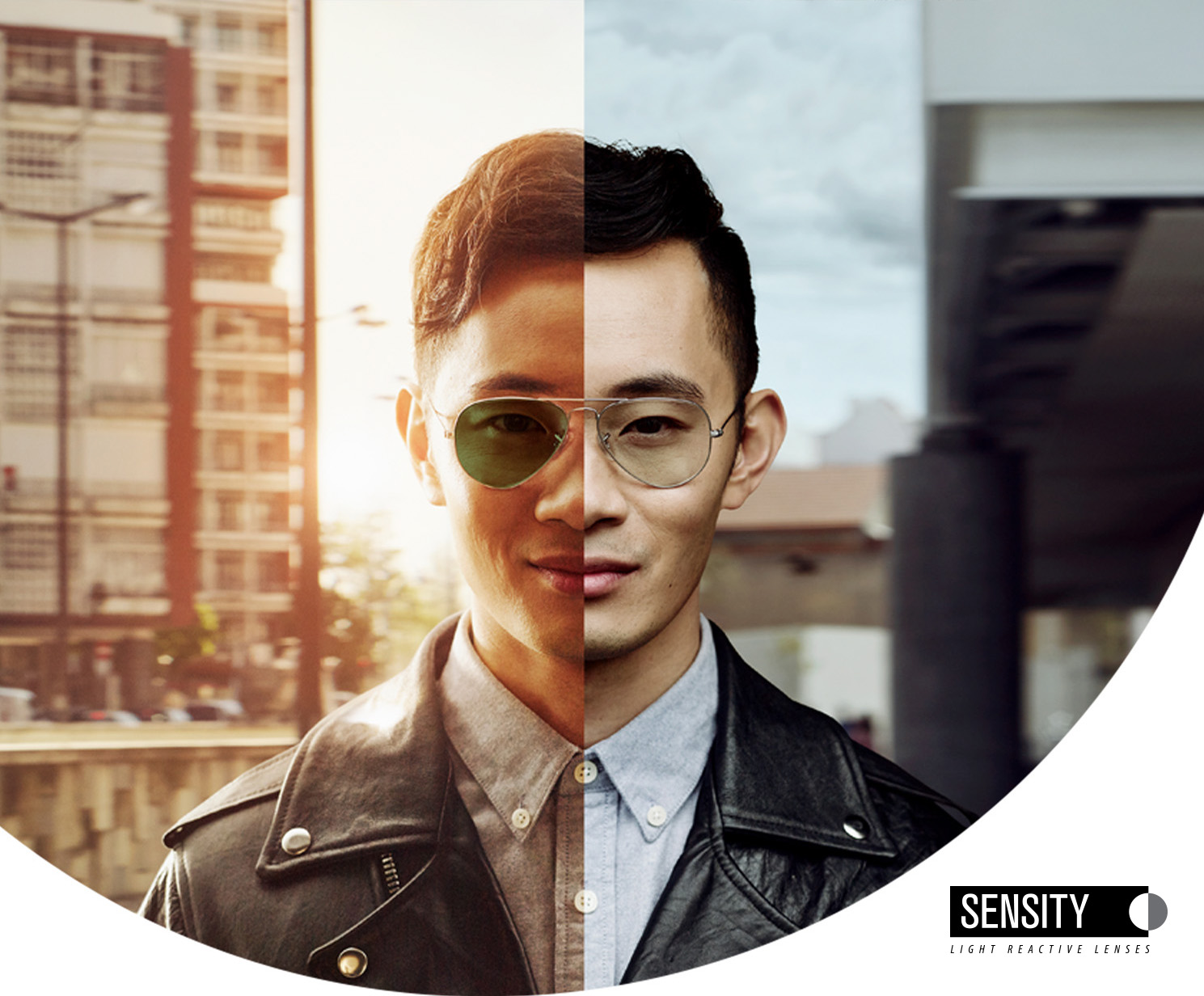 Sensity – Light up every situation
Light will never be more comfortable with our new Hoya Sensity lenses. Sensity ensures you see comfortably in all light conditions without having to change your glasses.
Stabilight Technology™ is an innovation in the photochromic category. It is Hoya's answer to light, UV and temperature reactivity – and it works. Tested across different climates, regions, altitudes and temperatures. This technology provides a consistent photochromic performance that darken outdoors at the speed of light and fade back quickly to an exceptionally clear lens indoors with total UV protection to your eyes.
Sensity light reactive lenses are made with Hoya's Photochromic Precision Technology, a microscopically accurate spin coating process that gives an exceptional performance and extended durability.
Benefits
• Give you comfortable vision in all light conditions
• Perform consistently in all climates, seasons and circumstances
• Darken swiftly to sunglasses outdoors
• Fade quickly back to full clarity indoors
• Provide 100% protection against UV-A and UV-B rays
• Are available in three stylish colours: bronze brown, silver grey and green